Shira is a young leader in a manufacturing company. She has risen quickly and was excited about being promoted to a supervisory position in the shop. She has lots of ideas of how she wants to help make it a better work environment for the employees.
Her eagerness and enthusiasm have recently been diminished by her frustration at shifting from peer to supervisor, and not garnering the respect she assumed she would be given by her former peers.
Her manager reached out to see if offering Shira leadership coaching as part of her development program might be a good option, even though she is new in a leadership position.
Shira arrived at her first leadership coaching session a bit reserved and shy. She initially had the impression she was in trouble and her manager lacked confidence in her and that was the reason she was being offered coaching.
I began the coaching session by sharing that people with all experience levels seek out and benefit from coaching, from seasoned executives to aspiring new leaders.
Leadership coaching is about developing yourself personally and professionally.
With this, Shira relaxed and began sharing both her aspirations and challenges.
"The reason I wanted to move into a leadership position is that I want to make it a great place to work and help people be successful."
She began. "I know what it is like to work on the shop floor and so I figured that would be helpful as I try to fix what I think isn't working."
"And how is that going?" I asked.
"Well, it is not as easy as I thought it would be," she admitted. "I figured that because I got along with most of the employees that they would automatically respect me when I moved into the supervisor's position...
No one liked the last supervisor and was always complaining about him so I kind of figured that might make it easier to garner respect because they know I want to do the right thing and make things better."
She went on, "I also figured that because I worked in that department people would be more open to my suggestions for improvement."
"And what are you experiencing now?" I queried.
"I'm so frustrated because they are complaining about all the same things they complained about when the old supervisor was there...
I feel like they are not even giving me a chance to prove I can be different," she said. "And they are taking my suggestions for improvement as criticism instead of as ways to make their work more effective and efficient."
"So, what does 'showing up differently' look like?" I asked.
Shira sat very quietly for several minutes. Then she admitted, "I'm not really sure."
"Well, that's a great place to start Shira," I offered. "The best leaders I know, know themselves. They know who they are, their values, their strengths, and their weaknesses. They also are very clear on the impact they want to have as leaders in their organization.
All these things help guide their daily interactions with their teams, peers and managers. They garner respect by who they are, what they do, and how they help others be successful, not because they used to work side by side with someone and are nice people."
By the end of our first leadership coaching session, Shira had this revelation, "I see it now," she said, "there is more to leading people than fixing what you think is wrong or being nicer than the last supervisor. People follow people they respect and trust. And in order to garner respect and trust, people need to know who I am."
Then she added, "And in order to let people know who I am, I need to know who I am!"
With that, we created an action plan for Shira to do some self-exploration and get some candid feedback before our next coaching session.
Offering leadership coaching to new leaders can have tremendous value. After all, leadership is all about knowing yourself, what you value, what you want to stand for, the impact you want to have…and coaching supports all those facets of a person.
Think about the tremendous impact on your organization when your new leaders are upping their game to that level in their first leadership position!
How well do you know yourself?


Would others describe your leadership the same way you describe your leadership?


Are you having the impact you imagined you would have when you stepped into those leadership shoes?
Related blogs:
. . .
Want to learn how leadership coaching can help grow your business and drive results? Look into our leadership coaching guide, where you will learn about management tools, leadership coaching programs, and more!
Get Your Free Instant Access HERE: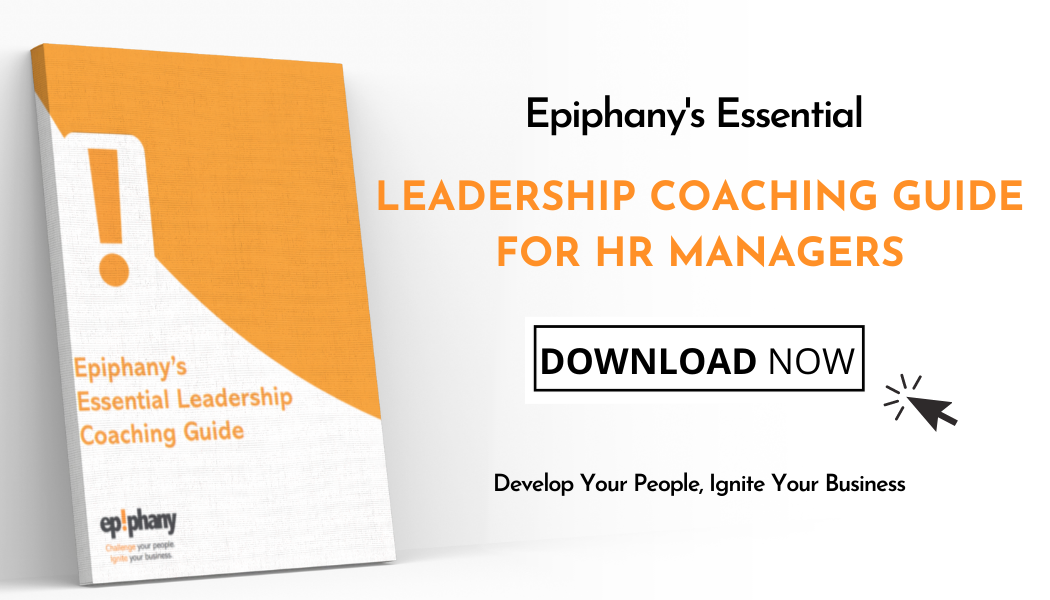 Leave us a comment down below!